Ready mix concrete is the starting point of any building project, our team of experts can help you select right mix to handle your job, from footings to bases and special designs for more bespoke purposes. We have a large fleet of vehicles and the capabilities to service your requirements. If you are unsure what you need for your application please ask.
We supply ready mix concrete in any design mix for any application and even have a range of specialist products available for very specific purposes including :
Sulphate resistant concrete for use on land that may have been previously contaminated or in farmyards environments to contra the effects of animal waste on concrete floors. This product is perfect use in stables, barns, and equestrian environments
Water proof concrete for use in swimming pools, wet rooms and basements
Self-compacting concrete for applications that require the product to flow easily and quickly. Perfect for slabs, footings and pre-cast work
Foamed concrete ideal for use on roads / pavements that have underground drainage, water or gas pipelines that will require future maintenance.
Concrete with admixtures to either slow down or speed up the curing process, great in very hot or cold weather, or if the product needs to reach a certain strength within 24 hours of placement.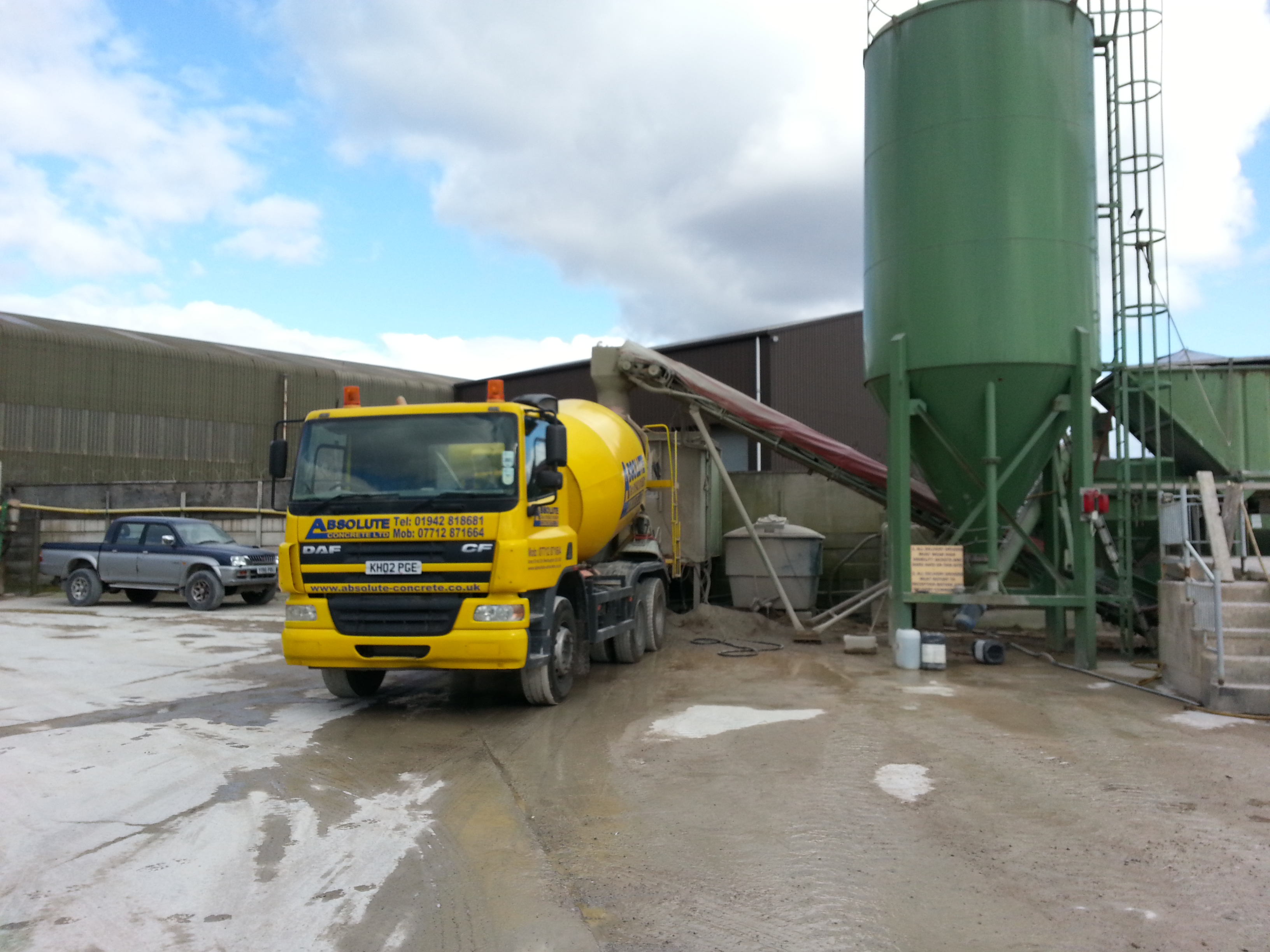 You simply tell us you require from the product and we will offer advice on what chemicals, extra fibres or steel replacement fibres you need to ensure that the product you order is fit for your application
We can help you save time on site by offering you:
BARROWING SERVICES– available on deliveries of ½ metre upwards
CONCRETE PUMPS to allow us to deliver your concrete straight from the truck to the location, eliminating the need for barrowing and speeding up the whole process.
Our products and services are used regularly by :
Commercial Contractors / Builders / Pre-cast Concrete / Civil Engineers / New-build / Tradesmen & the public
To create Paths / Patios / Conservatory footings and bases / Slabs / Footings / Roads / Pavements / Car Parks / Industrial ramps / Garage bases / Stables / Barns / Farm yards / Swimming Pools / Fencing / Barriers / Walls and we work with many driveway contractors who specialise in Patterned Imprinted Concrete