Pattern Imprinted Concrete Specialists in Lancashire
Absolute Concrete are specialist installers of pattern imprinted concrete driveways and patios in Lancashire. We have left many customers very happy with their pattern imprinted concrete in Lancashire.
Our decorative pattern imprinted concrete and paving can add a new dimension to your home, not to mention an increase of the selling potential and value. Our pressed driveways and patios are available in a wide range of multi-print and stamped colours and finishes. We will come and visit you to view your existing surface and surrounds and help you choose the pattern and colour which best compliments your property.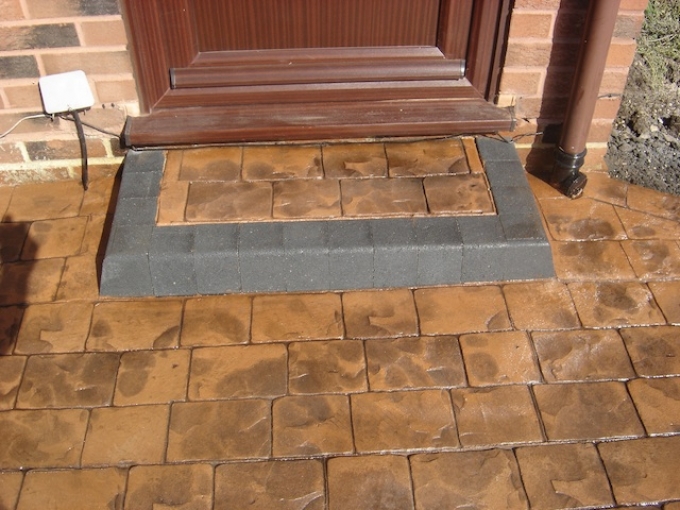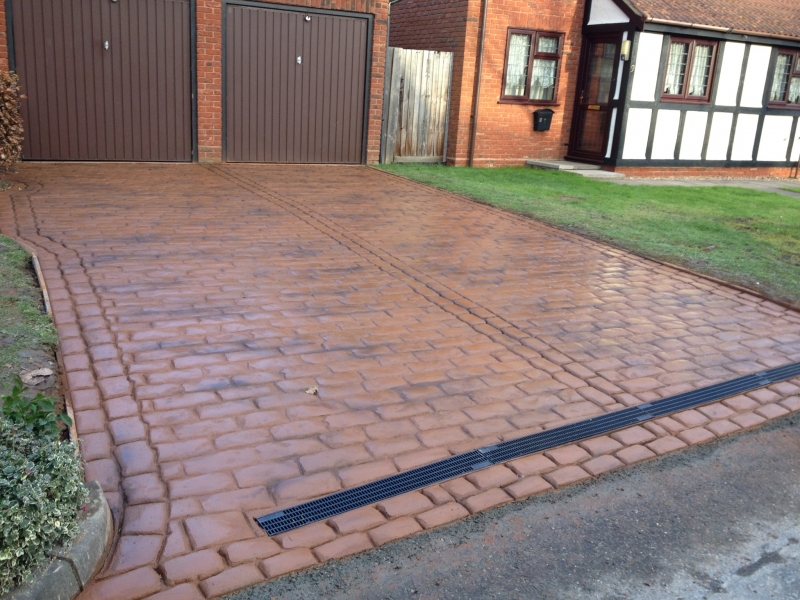 Key Features of Pattern Imprinted Concrete
Suits any size of property – from mansion house to town house
Require minimum maintenance
Severely inhibits the growth of moss and weeds
Dirt, oil and stains easily removed
Adds value to your property
A huge range of pattern and colour combinations to choose from
About Pattern Imprinted Concrete
The finished surface is 25% stronger than normal concrete so the patterns are permanent.
The colouring used is UV resistant so there is no fading
Very low maintenance
The surface is sealed to repel dirt and stains so they wash off easily
Weeds and algae cannot grow on the surface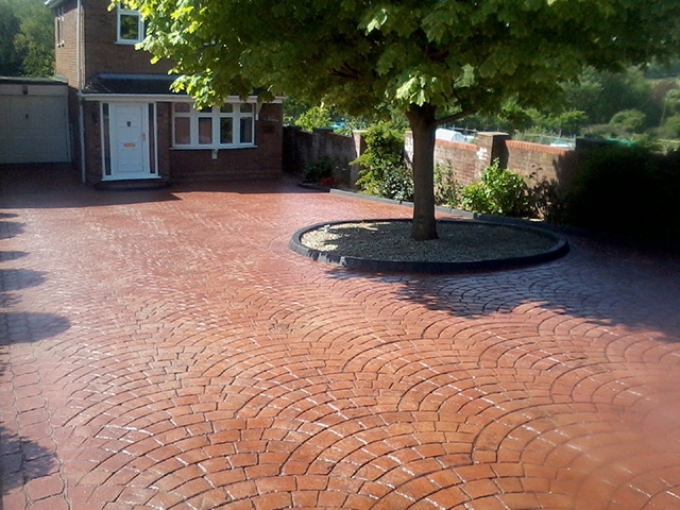 Installing Pattern Imprinted Concrete
From the initial point of contact through to the completion of your project, the points below describe the stages which Absolute Concrete carry out to install your pattern imprinted concrete.
Site visit to measure the area and provide a price for the job
Choose colours and patterns
Agree a date to start work
Detailed survey of the site to ensure all elements are documented
Excavation of the area and laying of the sub-base
The concrete is poured, levelled and coloured
A second colouring is applied to the area which gives depth to the main colour and protects
The area is washed off and the final colour and print are revealed
Contraction joints are cut into the paved area
Dressing of manholes and other final cosmetic work is done
The paved area is sealed and cleaned
Our Pattern Imprinted Concrete Projects
Please browse the slideshow below to view our gallery of pattern imprinted concrete projects that we have installed for customers throughout Lancashire. If you like our work or would like to know more information about our pattern imprinted concrete service, please get in touch today by calling on 01942 818 681. Our pattern imprinted concrete specialists will be on hand to assist you further and answer and queries that you may have.